Pulama Parent & Child Program
---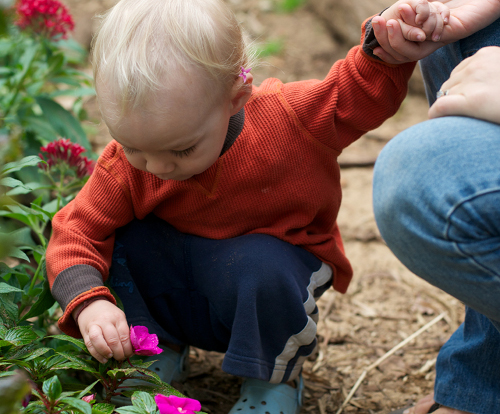 Discover new ways to observe and understand your young child in a beautiful, home-like infant/toddler center called the Pulama Parent & Child Program for families with young children. The Pulama Parent & Child Program, facilitated by Wendy Patterson, provides children with a safe and nurturing nursery environment while offering parents the opportunity to be inspired, supported, and transformed in their day to day interactions with their young child. Classes are offered Mondays, Thursdays and Fridays in three 9-14 week sessions. All classes are held in a classroom designed to replicate the warm atmosphere of a home at the school's Kula campus.
Call 878-2511 for more information.
The Pulama Parent & Child Program will offer parents the opportunity for an in-depth exploration of current parenting topics such as motor development, care and protection of the senses, creating rhythm and routine, health and nutrition, and sleep. Parents will develop skills of observation to deepen their intuitive knowledge and identify what is needed for their child.
---