Pulama Parent & Child Program
---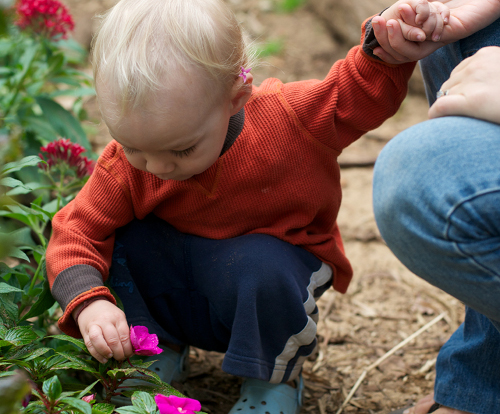 Pulama Parent and Child Program
Discover new ways to observe and understand your young child in a beautiful, home-like infant/toddler center called the Pulama Parent & Child Program for families with young children. The Pulama Parent & Child Program, facilitated by Wendy Patterson, provides children with a safe and nurturing nursery environment while offering parents the opportunity to be inspired, supported, and transformed in their day to day interactions with their young child. All classes are held in a classroom designed to replicate the warm atmosphere of a home at the school's Kula campus.
Session Days and Time:
Mondays, Thursdays or Fridays 9:00-11:00am
The Pulama Bridge Program
The Pulama Bridge class at Haleakala Waldorf School is designed to help young children (2 - 3 1/2 years of age) to mature socially while meeting their changing needs as they transition into the early childhood years. Parents or caregivers will accompany their children for the first few sessions of the school year; then, as the children become more comfortable and confident in their surroundings, adults will be encouraged to transition out of the classroom setting. The children's day will follow a natural rhythm of circle time, indoor play, organic snack and outdoor activity. This new class offering, held in Haleakala School's unique Waldorf early childhood setting, is the perfect opportunity to provide young children an environment that enhances healthy social relations.
Session Days and Time:
Session 1: August - December, Tuesday and Wednesday from 8:15 – 12:15
Session 2: January - May, Tuesday and Wednesday from 8:15 – 2:15
Call 878-2511 for more information.
---