Haleakala Waldorf School, as remarkable as each child...
The Haleakala Waldorf High School students participated in a field trip exploring Lahaina as part of their Modern Hawaiian History class. They visited sites such as Moku'ula, Waiola Church, Hui O Wa'a Kaulua (Mo'okiha O Pi'ilani), Lahaina Restoration Foundation museums, and finished the day with the show 'Ulalena.
Did you know that there was once an island in Lahaina town? After a wonderful tour of the historic site Moku'ula, the guide showed where the spring that once filled Mokuhinia pond is now pumped out from under 505 Front street.
---
---
We Are 41 Years Old!
This year HWS proudly celebrates its 41st birthday! Our school was started in 1972 with four teachers and 50 students, down in Wailuku Union Church. In 1976 we were fortunate enough to obtain the lease to our current site out of 300 applicants. We look back and commemorate the efforts of our founding parents, board members, and teachers. They made a leap of faith that has resulted in the beautiful and strong school we have today. We look back to our history, to the philosophical underpinnings of the Waldorf method, to the mana of Haleakala, and to our own values. What strengths do we want to carry forward to the next 40 years? With the opening of our Waldorf high school this fall, we have already made a long standing wish come true! Applications are now being accepted for grades 9, 10 & 11 for 2014-2015; please click on the "high school" section at left to find out more.
News & Highlights
Philanthropy is a key ingredient for excellence in education at Haleakala Waldorf School.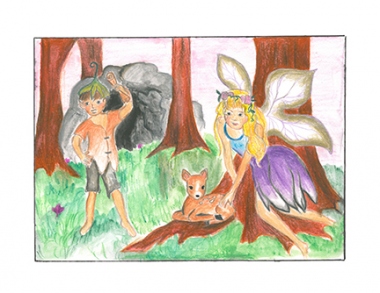 Photo Galleries
April 2014
Calendar of Events
| S | M | T | W | Th | F | S |
| --- | --- | --- | --- | --- | --- | --- |
| | | 1 | 2 | 3 | 4 | 5 |
| 6 | 7 | 8 | 9 | 10 | 11 | 12 |
| 13 | 14 | 15 | 16 | 17 | 18 | 19 |
| 20 | 21 | 22 | 23 | 24 | 25 | 26 |
| 27 | 28 | 29 | 30 | | | |
---
---