Ho'omau Kakou!
Our theme for the 2015-16 school year is Ho'omau Kakou, Moving Forward Together. Ho'omau means to move forward, continue on, persevere and also preserve. In our first year as a complete school serving children from birth through grade 12, we honor our roots and celebrate our evolution and the fulfillment of our mission and goals. One of our greatest strengths is our amazing community! We are so blessed to be on this transformative journey together. Kakou means all of us together, and reminds us to cherish one another and nourish the power and synergy of our combined good will and intention.
High School preparing for its third year!
We are now serving students grades 9-12!
HWS proudly acknowledges a time of growth as we make our principles and values real and tangible! Our school was started in 1972 with four teachers and 50 students, down in Wailuku Union Church. In 1976 we were fortunate enough to obtain the lease to our current site out of 300 applicants. We look back and commemorate the efforts of our founding parents, board members, and teachers. They made a leap of faith that has resulted in the beautiful and strong school we have today. We look back to our history, to the philosophical underpinnings of the Waldorf method, to the mana of Haleakala, and to our own values. What strengths do we want to carry forward to the next 40 years? With the opening of our Waldorf high school last fall, we have already made a long standing wish come true! Applications are being accepted for grades 9-12 for 2015-2016. Please click on the "high school" section at left to find out more.
News & Highlights
Philanthropy is a key ingredient for excellence in education at Haleakala Waldorf School.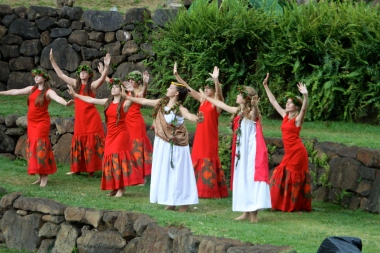 Photo Galleries
October 2015
Calendar of Events
| S | M | T | W | Th | F | S |
| --- | --- | --- | --- | --- | --- | --- |
| | | | | 1 | 2 | 3 |
| 4 | 5 | 6 | 7 | 8 | 9 | 10 |
| 11 | 12 | 13 | 14 | 15 | 16 | 17 |
| 18 | 19 | 20 | 21 | 22 | 23 | 24 |
| 25 | 26 | 27 | 28 | 29 | 30 | 31 |
---
---