HWS Alumni
---
For many HWS alumni, graduation is bittersweet—of course it is a joyous and happy occasion, but also it is a time of goodbyes to the wonderful family of teachers and classmates who have traveled through the grades together. Graduation need not keep our alums from campus. We welcome all alumni back to the family, back to campus. Come see how we've grown or what has stayed delightfully the same. If you are interested in participating in Alumni events, would like to visit school or come back and volunteer, please contact the HWS office at +1(808) 878-2511. We'd love to hear from you!
---
HWS Alumni Spotlight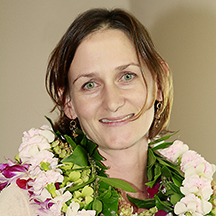 Mino McLean
I spent ten years of my childhood on the Haleakala Waldorf School campus; eight of those years were under the tutelage of Gary McDanniel. What a lucky child I was!
When I asked to write about my Waldorf experience, I wondered how I could distill a whole decade into half a page. My reflection resulted in one word: RESPECT. Haleakala Waldorf School not only taught me to respect my teachers and administrators, but more importantly I learned to value myself, my peers, and the environment. This was a result of the school community completely respecting me. From the time I was five, I was greeted with a handshake by Mr. McDanniel every morning and every afternoon. We closed our day together with a verse focusing our attention on being our best selves out in the world. To this day, some of my closest friends are my schoolmates from Haleakala Waldorf.
Since then, I have returned to the school for many of the wonderful events on campus. The level of respect between the older and younger children continues to amaze me. At an all school meeting in Christopher Hall recently, a first grader raised her hand to ask a question. Here she was, sitting with all of her peers, many of whom were much older. I was thrilled at the confidence that she exhibited in asking her question in front of the whole school. It was such a simple but telling act, and I don't know if anyone else in the room was as taken with this as I. After all, it is the norm at Haleakala Waldorf School.
Now that I am a parent myself, I have an even higher respect for Haleakala Waldorf School. It is clear to me just how important this campus and community are to our future generations. I look forward to the journey through the school in a new role as a parent, witnessing the same wonder that I experienced as a child take on new meaning through the eyes of my precious daughter.
Thank you!
Mino
HWS class of 1989, Seabury Hall class of 1993, University of Puget Sound, Tacoma, WA, BA in Psychology, 1997. Currently a successful realtor with Island Sotheby's International Realty, upcountry office. Proud mother of Leila, grade 5.
---
Join HWS Alumnis
Haleakala Waldorf School is looking for its alumni! We are so proud of you and want to stay in touch. We would love to hear from you: where you are, what you're doing, who you're in touch with.
Please help us by sharing and updating your contact information.